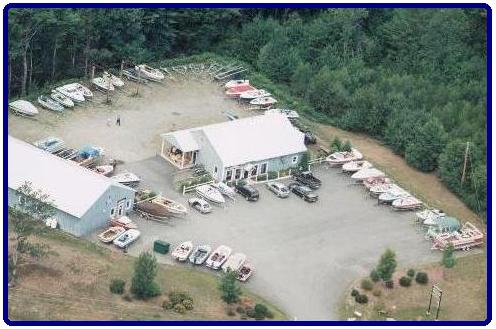 P.O. BOX 237
28 STOW DRIVE
(off Route 9)
WEST CHESTERFIELD, NH 03466
Telephone: (603) 256-3048
Fax: (603) 256-6861
E-mail: ahoy@stowawaymarine.com

DAYS/HOURS
Mondays through Fridays - 9 AM to 4 PM
Saturdays - 10 AM to 2 PM Closed Sundays




CHOOSE THE BEST FOR YOUR BOAT...
CHOOSE THE BEST IN MARINE SERVICES...
CHOOSE STOWAWAY MARINE.


Stowaway Marine meets boating enthusiasts' needs with...
Friendly, courteous, and knowledgeable staff
Factory-trained, experienced technicians
New and used fishing, skiing, and pontoon boats
Motors and trailers
A full line of boating accessories
Inside and outside boat storage facilities
Stowaway Marine is insured and bonded
and
factory authorized to service
Mercury (Force, Mariner, and Mercruiser);
OMC (Evinrude, Johnson, Cobra, and SX Cobra);
and Volvo Penta.




MEET THE STOWAWAY MARINE "FAMILY"
NAUTICAL NOTES (boating tips and information)
NEW HAMPSHIRE BOATING REGULATIONS
NEW HAMPSHIRE BOATING EDUCATION & CERTIFICATION
NEW HAMPSHIRE BOAT REGISTRATION
MAP OF SPOFFORD LAKE, NEW HAMPSHIRE
CAN YOU CONTINUE TO USE YOUR TWO-STROKE MARINE ENGINE?
The United States Environmental Protection Agency?s regulations
regarding hydrocarbon emission standards for 2006 outboard marine engines.
NAUTICAL HUMOR
(Win a Stowaway Marine key float!)




Need information?
Got a question?
Want to comment?




Created February 1, 2001.


July, 2020